About The Modbo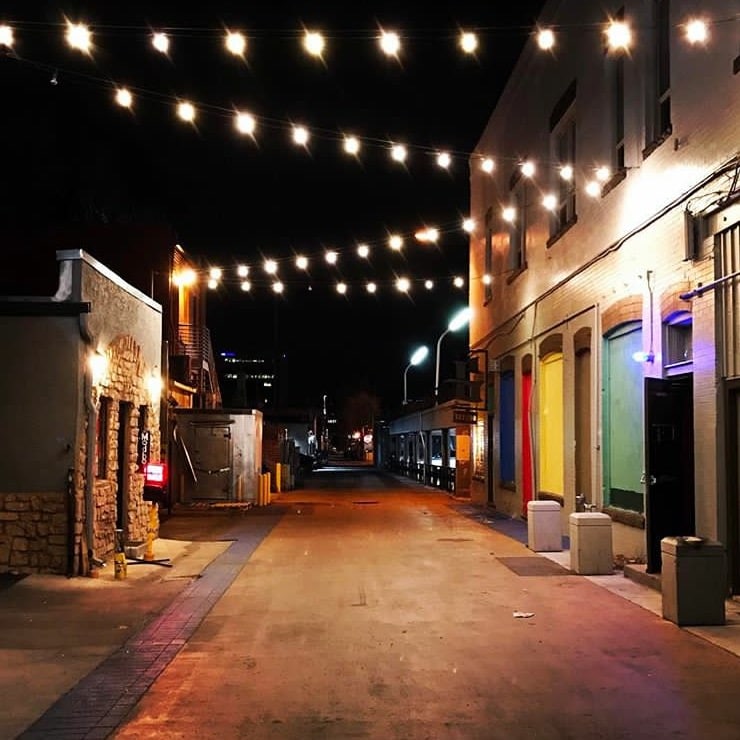 Welcome to The Modbo, a contemporary art gallery in Colorado Springs.
Originally founded by Lauren Ciborowski and Brett Andrus in 2009, the gallery is now solely owned by Lauren, while Brett operates neighboring gallery, S.P.Q.R. Experiential Art Space. The Modbo has been the grateful recipient of many Best Of awards from The Gazette and The Independent over the years, including awards for best gallery, best place to see emerging artists, best exhibit, best First Friday, and more!  The gallery also hosts events, and is available at a very reasonable price for your private event– just give us a call.   Check out The Modbo on any First Friday from 5 pm until 9 pm for a dazzling array of thought-provoking contemporary art.
Are you looking for an intimate, eclectic downtown venue? The Modbo can host your event!  Contact Lauren for pricing information.
The Modbo is open First Fridays from 5 til 9 pm.  After the opening reception, you can still see the work by making an appointment at themodbo@gmail.com or by leaving a message at 633-4240.
BUT HOW DO I GET THERE?
Why, I'd be delighted to tell you! The Modbo is located in central downtown Colorado Springs.  Find the stretch of Bijou that is between Tejon and Cascade, and go south down the alley.  We're the second building in the alley on the left as you go south.
Staff
(of one)
Curator, owner, and impresario Lauren Ciborowski has run The Modbo since 2009.  In addition to curating and planning all the shows, she hangs the art, cleans the toilet, pays the artists, does the graphic design, gets the PR out, sweeps the floor, sends the emails, and changes the lightbulbs.  An Army brat, Lauren graduated magna cum laude from Colorado College with a major in Southwest Studies and a minor in German.  She then went on to work as as Native American liaison for a major natural gas pipeline company for three years.  She left that arena entirely to work as a professional pianist and piano teacher (and barista, and KCME radio announcer, and ballet accompanist, and bartender, and dental assistant and…) before spending three years in the financial world.  She is now happily back to a more Bohemian realm, and spends her time either at The Modbo or at a piano– whether it's playing for ballet classes, weddings, awkward gigs, or teaching one of her nearly 20 piano students.  She lives in Colorado Springs with her husband, Ben, and baby boy, Felix.