CALLS FOR ARTISTS
Get involved in the Colorado Springs local art community! We have only one or two calls for artists a year. For sure, you should submit to our Annual Small Works show, which opens the first Friday in December, and the call for which is usually two weeks prior. Other calls happen occasionally… check below to see if we have one coming up!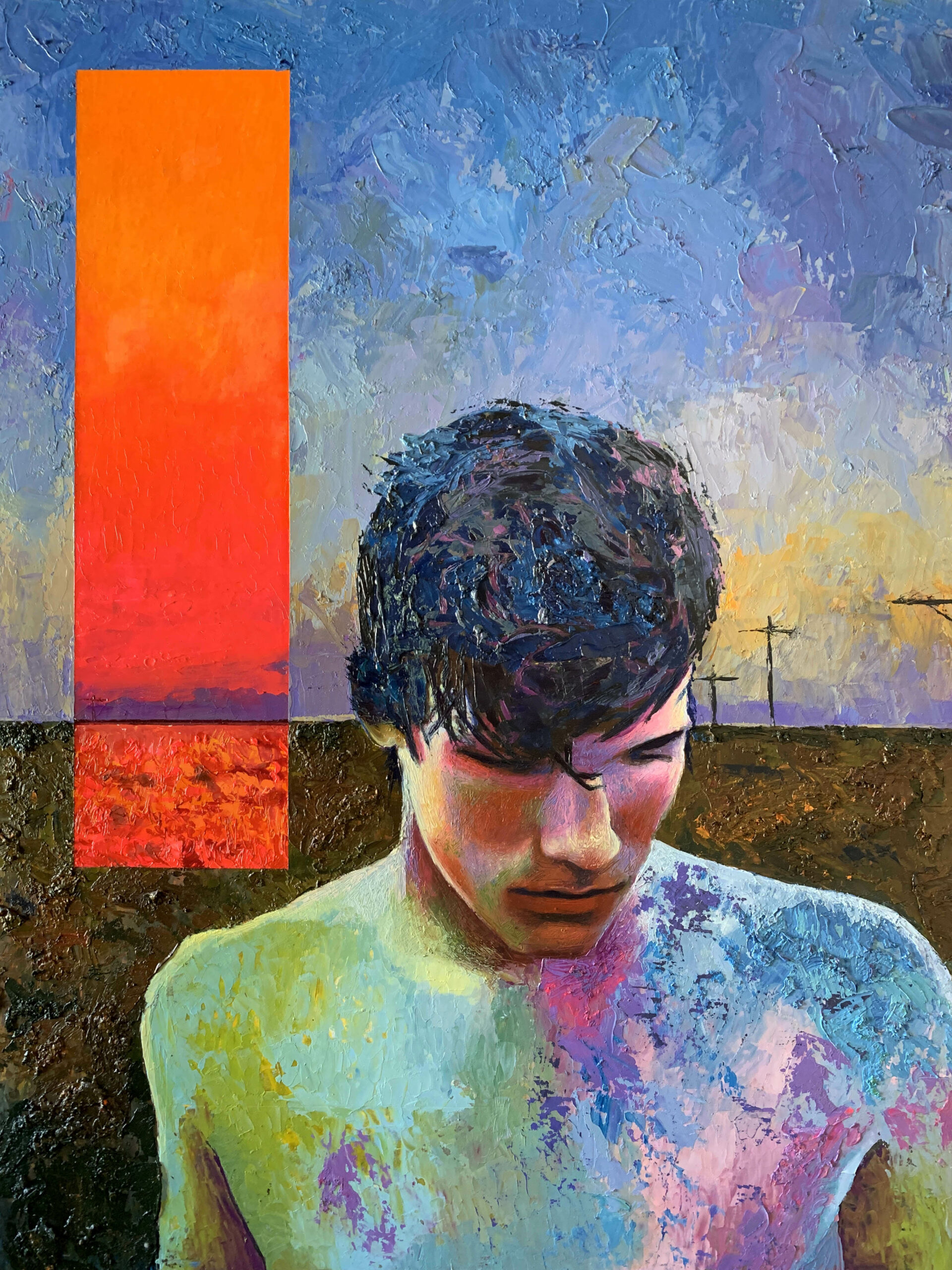 The Modbo proudly presents June's First Friday exhibit: "Experiments through Color Geometries and the Human Element," featuring gorgeous paintings by Louis Rodriguez.  The opening reception is from 5 pm until 9 pm on Friday, June 4th.  Masks are no longer required for vaccinated people.  The show runs through Friday, June 25th. In addition to the opening reception, the gallery is open every Friday this month from 5-8 pm or by appointment.  The Modbo is located in the Arts Alley in downtown Colorado Springs at 17C E. Bijou. Find the stretch of Bijou that is between Cascade and Tejon, and go south down the alley. Street parking is available, but The Modbo recommends the lot on Cascade just north of Bijou, which costs $3. The Modbo can be reached at themodbo@gmail.com, themodbo.com, or 633-4240.
Louis Rodriguez is an artist and designer. His approach to painting is shaped by color, texture and contrast, which is evidenced in his current body of work. He favors the figurative form, abstraction, and landscapes and incorporates all three subjects in his painting. His journey and development as an artist has taken many twists and turns. From as far back as he can remember, he sensed art would be his lifelong adventure. The stops along the way have included design for advertising, commercial and fashion illustration, digital imaging, and a brief dabbling in motion graphics and video editing. "Moving forward in my commitment to art, into the next chapter of my life, represents a current state of expression focused from within and into the contemporary art world. It has been a deep personal quest and has become a determined lifelong endeavor to express the things that stir inside." This is a natural process that is constantly evolving inside his core with self expression, enlightenment, and passionate love for contemporary art.