Colorado Springs Art Gallery
We are a local downtown Colorado Springs art gallery known for its art showcases, events, large offerings of Colorado artwork for sale and many others from outside of it. Our gallery is a warm, intimate, showroom perfect for purchasing or viewing some of the best art in Colorado. Currently we list and display a diverse range of mediums including paintings, sculpture, sketches, mixed media, and more.
So select a few pieces for your home or enjoy our fresh and contemporary selection of art exhibits, all hand selected by our curator, because no matter what you enjoy we have it. Modern, western, impressionist, pop, rustic, or local Colorado Springs art, you'll always find something truly wonderful at the Modbo.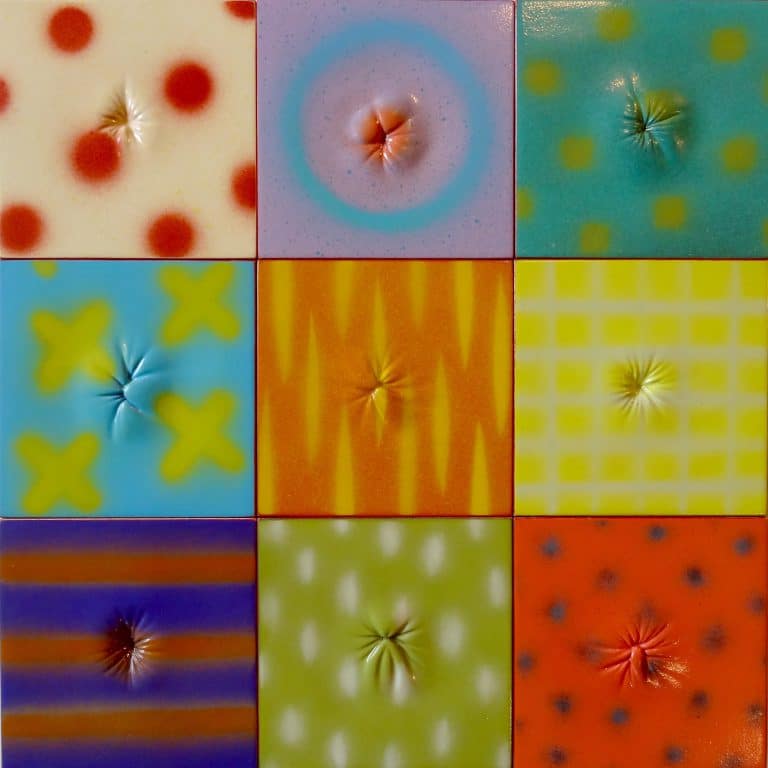 The Modbo presents August's First Friday on August 4th, 2017 with "O'Meallie," a show of new work by Sean O'Meallie that manages to be both beautiful and humorous.  First Friday's reception happens from 5 pm til midnight, and the show remains up through Friday, August 25th.  There will be sporadic and roving sound improvisation by Joseph Dugan. There will be a free artist's talk on Friday, August 25th, at 5:30 pm.
The Modbo is located in the Arts Alley in downtown Colorado Springs at 17C E. Bijou. Street parking is available, but The Modbo recommends the lot on Cascade just north of Bijou, which is only a $1 after 3 pm. The Modbo can be reached at themodbo@gmail.com, themodbo.com, or 633-4240.
Quoth Sean O'Meallie: "This show is about relevant cultural issues and color and form."
The Modbo and S.P.Q.R. giddily present a joint pop up show featuring Ron Campbell, Beatles Yellow Submarine animator and Beatles Saturday morning television cartoon series director.  The artist will appear live, painting, exhibiting, selling, and talking about his work at both galleries on Friday, August 18, through Sunday, August 20th.  Hours of the show are as follows: Friday, August 18th, 4 pm til 8 pm.  Saturday, August 19th, noon til 6 pm.  Sunday, August 20th, noon til 4 pm.
Deer Dance by JayCee Beyale
$600
This striking piece by contemporary Navajo artist JayCee Beyale is available and ready to be purchased.
Art 2
$150
This art is a wonderful example of art from this period of art production. Some say its the best of those arts while others reserve judgement. First painted by world renowned art guy "Arty" it has since been aged like fine wine and had a fancy frame put around it to enhance its aesthetic assault on your taste.
Description
ITEM IS NOT REAL
Art 3
$90
Put together as a tribute for the great "hair de jur" of 1890 this piece features exquisite use of water color, crayon color, and sun color, truly displaying the mastery of the artist and his wide range of talents. The authors identity remains a mystery to this day but some say it was the work of a poor farm boy in the Mississippi Delta who learned to read by way of twig bundling.
Description
ITEM IS NOT REAL
PHONE: 719-633-4240
EMAIL: THEMODBO@GMAIL.COM
ADDRESS: 17C EAST BIJOU ST, COLORADO SPRINGS, CO