Colorado Springs Art Gallery
We are a local downtown Colorado Springs art gallery known for its art showcases, events, large offerings of Colorado artwork for sale and many others from outside of it. Our gallery is a warm, intimate, showroom perfect for purchasing or viewing some of the best art in Colorado. Currently we list and display a diverse range of mediums including paintings, sculpture, sketches, mixed media, and more.
So select a few pieces for your home or enjoy our fresh and contemporary selection of art exhibits, all hand selected by our curator, because no matter what you enjoy we have it. Modern, western, impressionist, pop, rustic, or local Colorado Springs art, you'll always find something truly wonderful at the Modbo.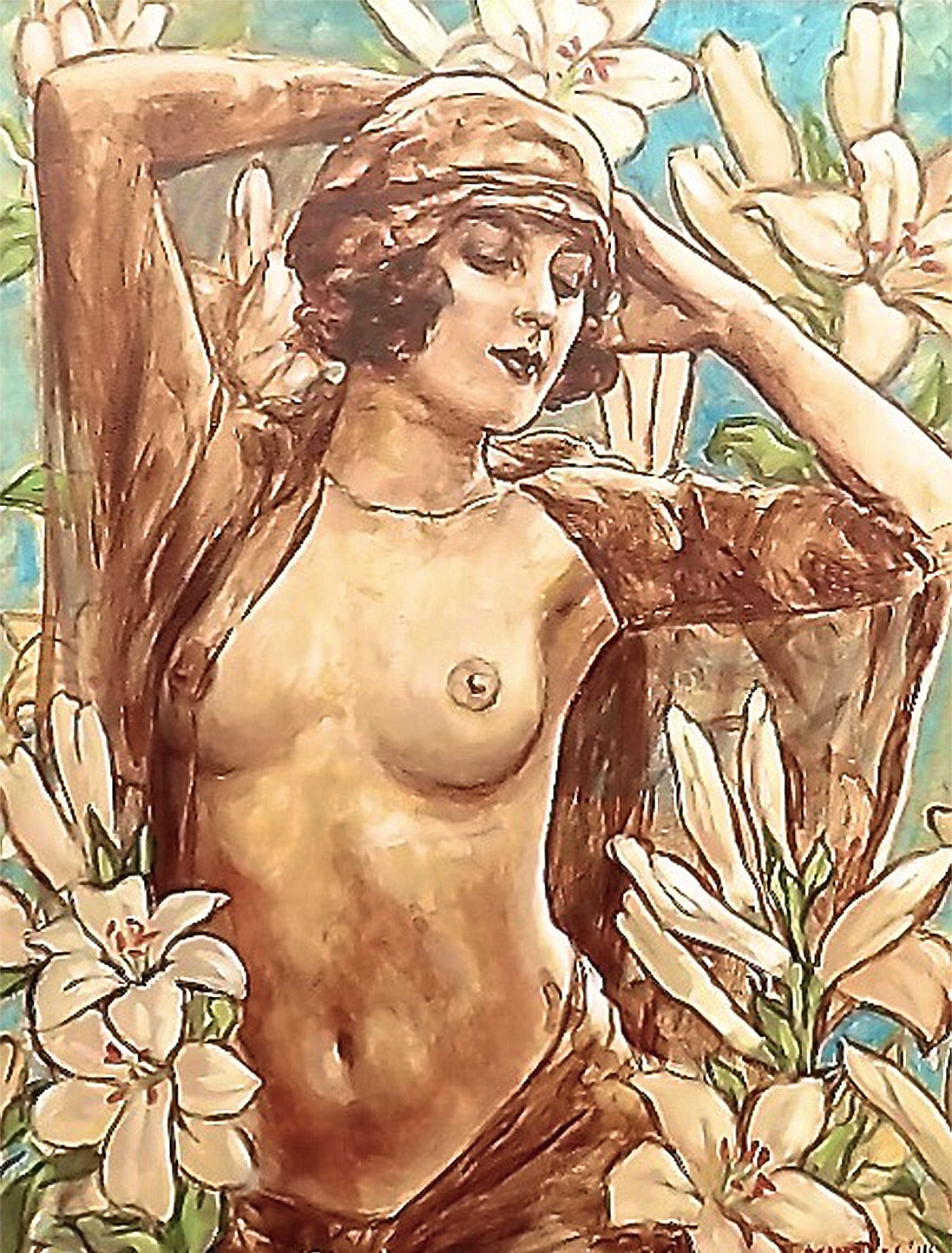 The Modbo presents September's First Friday on September 1st, 2017 with "EPHEMERA," a show of work by Tony Achilles, generously sponsored by Colorado Foot and Ankle. First Friday's reception happens from 5 pm til midnight, and the show remains up through Friday, September 29th.
Tony Achilles is an oil painter, illustrator, mural artist, and art teacher, born and raised in Denver Colorado, and is presently working from his studio in the LoHi neighborhood of Denver.  Though having studied under master painters, Ron Hicks, Margaretta Gilboy, and Mark Daily, at the Art Students League of Denver, Tony considers himself to be, primarily, a self taught artist. Achilles has been showing publicly since 1989. Galleries and nontraditional art spaces where he has exhibited work include, Theory and Practice Gallery, Andrew Clark Photography Studio/Gallery, The Art Student's League of Denver, The Arvada Art Center, The Cherry Creek Arts Festival, Inner City Art Expo Gallery, and most recently, The Modbo Gallery in Colorado Springs.
Please join us for an evening of wine, dessert, and Shakespeare– it's the official launch for a brand new theatrical venture, Bijou Shakes! The brainchild of local director, producer and actor Max Ferguson, and in partnership with impresario Lauren Ciborowski of The Modbo, this new festival will feature site specific full length Shakespeare in the Arts Alley in downtown Colorado Springs during the summer of 2018. Join us at The Modbo starting at 8 pm on Friday, September 22nd, for libations, information, prognostication, and some brief performances by award winning local actors. Amy Brooks, Sarah Shaver, Jessica Parnello and Max Ferguson will offer a selection of monologues and scenes with an interesting twist– just as Bijou Shakes will reimagine Art Alley as a performance venue, we give you the opportunity to reimagine these local theatre artists by enjoying them in roles they might not normally be considered for. Actors, lovers of theater, and all arts supporters are welcome to learn more about this exciting new project.  RSVP to bijoushakes@gmail.com
Deer Dance by JayCee Beyale
$600
This striking piece by contemporary Navajo artist JayCee Beyale is available and ready to be purchased.
Art 2
$150
This art is a wonderful example of art from this period of art production. Some say its the best of those arts while others reserve judgement. First painted by world renowned art guy "Arty" it has since been aged like fine wine and had a fancy frame put around it to enhance its aesthetic assault on your taste.
Description
ITEM IS NOT REAL
Art 3
$90
Put together as a tribute for the great "hair de jur" of 1890 this piece features exquisite use of water color, crayon color, and sun color, truly displaying the mastery of the artist and his wide range of talents. The authors identity remains a mystery to this day but some say it was the work of a poor farm boy in the Mississippi Delta who learned to read by way of twig bundling.
Description
ITEM IS NOT REAL
PHONE: 719-633-4240
EMAIL: THEMODBO@GMAIL.COM
ADDRESS: 17C EAST BIJOU ST, COLORADO SPRINGS, CO