Colorado Springs Art Gallery
We are a local downtown Colorado Springs art gallery
known for its art showcases, events, large offerings of Colorado artwork for sale and many others from outside of it. Our gallery is a warm, intimate, showroom perfect for purchasing or viewing some of the best art in Colorado. Currently we list and display a diverse range of mediums including paintings, sculpture, sketches, mixed media, and more.
So select a few pieces for your home or enjoy our fresh and contemporary selection of art exhibits, all hand selected by our curator, because no matter what you enjoy we have it. Modern, western, impressionist, pop, rustic, or local Colorado Springs art, you'll always find something truly wonderful at the Modbo.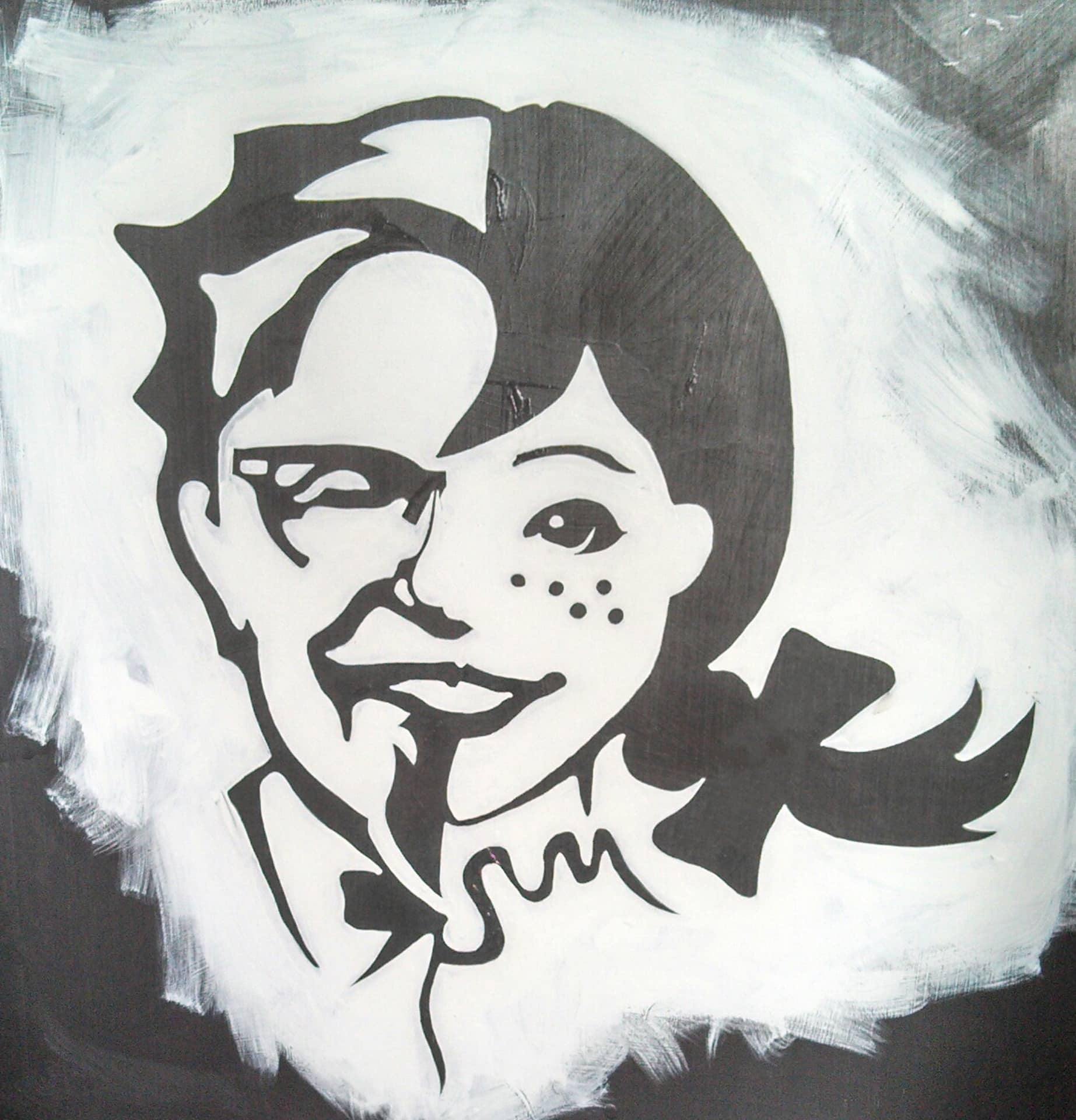 The Modbo is honored to present October's First Friday: "blu" romanodaniel, showcasing dynamic pieces by local artist Daniel Romano.  The opening reception is from 5:00 pm until midnight on Friday, October 4th. The show runs through Friday, October 25th, with a free artist talk that evening at 5:30 pm. In addition to the opening reception, the gallery is open on Friday evenings from 4-7 pm or by appointment.  The Modbo is located in the Arts Alley in downtown Colorado Springs at 17C E. Bijou. Find the stretch of Bijou that is between Cascade and Tejon, and go south down the alley. Street parking is available, but The Modbo recommends the lot on Cascade just north of Bijou, which is only $1 after 3 pm. The Modbo can be reached at themodbo@gmail.com, themodbo.com, or 633-4240.  This collection includes sculpture, sculptural relief on painted panels, and the popular EYEBOX series. Romano has selected part of this collection as a narrative of recent social issues he has felt compelled to respond to with art. The remaining pieces in the collection simply intrigue the senses or are depictions of anatomy, and include  a large, fresh sculpture which Romano has been developing since 2012. The show "blu" romanodaniel is intriguing, thought-provoking, current, and fresh. Daniel Romano is a self-taught Colorado based artist who works in fabricated metal sculpture, relief, and painting.  Other projects include No 6 Billiard table, landscape installations, and architectural installations including N3 taphouse in Colorado Springs. Born in Colorado 1966, Daniel began studying sculpture at 16 with woodcarving.  He was later drawn to working with metal, a material which can be welded, formed, pigmented. He also enjoys working with concrete and painting. He continues to grow his skill set and explore new mediums. Daniel has work in collections across the U.S., South America, and Asia and recently produced work for Louis Vuitton as well as medallions (FAC Visionaries) for...
The Modbo is delighted to announce a Call for Artists for its wildly popular annual Small Works Show 12, the original Colorado Springs small works exhibition! Intake is at The Modbo and SPQR, 17B and 17C East Bijou, from 10 am until 3 pm on Saturday, November 23rd, 2019. All works must be under 18 inches in every dimension, including the frame (N.B., this is smaller than in years past!). There will be a $4 hanging fee per each piece that is accepted (after an on-the-spot jurying process). All pieces must be wired and ready to hang with two screw eyes or two D-rings on the back, no exceptions.  In other words, no alligator clips or the like. There are no restrictions on subject matter or media, though we have limited space for 3-D/non-wallhangable work. The show will open on Friday, December 6th, 2019 in both The Modbo and its adjoining gallery, S.P.Q.R Questions? Email themodbo@gmail.com or leave a message at 633-4240.
Lauren Ciborowski is an accomplished pianist, devoted art lover, and current proprietor of TheModbo a high quality independent
Colorado Springs art gallery
. Formerly the co-owner of two previously award winning galleries, she now focuses her efforts on her new location and passion project. Located in an alley in the heart of downtown, the Modbo hosts monthly First Friday art openings, events of all kinds, live music, art classes for all ages, and more. As a devoted business owner she's in charge of all operations, administrative work, website maintenance, social media, marketing, graphic design, bookkeeping, event planning, artist coordination, and booking. She can often be found with family and friends, hosting social events and entertaining.
Deer Dance by JayCee Beyale
$600
This striking piece by contemporary Navajo artist JayCee Beyale is available and ready to be purchased. This is an actual piece of art unlike the other actual nonsense posted in this section. Find a loving place for it in your home.
NOW that's what I call art
$150
This art is a wonderful example of art from this period of art production. Some say its the best of those arts while others reserve judgement. First painted by world renowned art guy "Arty" it has since been aged like fine wine and had a fancy frame put around it to enhance its aesthetic assault on your taste.
Description
ITEM IS NOT REAL
Birds of a Feather
$90
Put together as a tribute for the great "hair de jur" of 1890 this piece features exquisite use of water color, crayon color, and sun color, truly displaying the mastery of the artist and his wide range of talents. The authors identity remains a mystery to this day but some say it was the work of a poor farm boy in the Mississippi Delta who learned to read by way of twig bundling.
Description
ITEM IS NOT REAL
PHONE: 719-633-4240
EMAIL: THEMODBO@GMAIL.COM
ADDRESS: 17C EAST BIJOU ST, COLORADO SPRINGS, CO
COLORADO SPRINGS ART GALLERY
NEWSLETTER